The registration on the call includes annual membership of the cities to the European Cities of Christmas Network. A space for cities to exchange experiences, develop partnership and access to advice of the organizing team of the Call in matters of their interest.
Network membership enables cities to participate in various activities:
Celebrating the annual Congress of Cities Capitals and Christmas.

Organizing events and exhibitions throughout the year involving associations of traders and merchants, artists and other creators.

Interaction between social partners, cultural and touristic sector.

International promotion.

Business exchange at national and international level.

Publication of the Annual Report of the Network of European Cities Christmas.
Promotion of European cities
Both the participating cities and the winner will have a unique opportunity to improve its image nationally and internationally as part of a network with full dedication of the organizing team for their advice, care and support in various areas of interest.
The holding and promotion of the Christmas traditions of each city as well as the program of cultural, commercial and gastronomic activities will encourage strategic sectors such as tourism, trade, hospitality.
Christmas is also a time when shopping and entertainment become the main elements of consumption, increasing very significantly the average expenditure that people devote to these aspects. Therefore, leisure, culture, tourism and trade must be strategic when promoting areas such festivities.
Meetings and alliances
One of the main objectives of the call is the involvement of citizens and local, regional or national organizations in various performances. Present projects with the commitment of these entities in supporting, financing and promotion of the project is a key issue for implementation.
Facilitate meetings that result in the establishment of partnerships between sponsors involved in the various projects, it is one of the most important objectives of this call. Also, it is intended that the sponsors have the opportunity to meet and participate in projects outside national borders, thus extending its range of activity and influence and taking advantage of the maximum membership in the Network and the European Economic Area.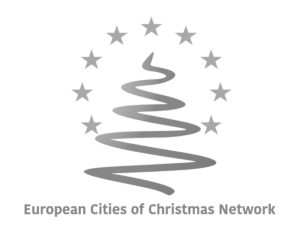 Learn more about the of the European Cities Christmas Network by clicking on your language: