Deadline extended! Call for Awards of European Capital & City of Christmas 2020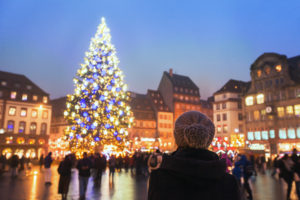 Christmas spirit
Christmas is a moment of special significance in Europe, a time in which the values of integration, tolerance, coexistence and peace are cherished. All these values are at the heart and the origin of the European Capital of Christmas. A project that has the main purpose of:
Spreading the intrinsic values of Christmas and the European Union, such as coexistence and peace, serving as runway to the participation of any city that wants to promote its image, in accordance with these rules (hereinafter, the Call).

Creating spaces around the idea of Christmas, share traditions, similarities and differences in the celebration of these holidays in the different cities, regions and countries, thus delving into diversity and commonalities among European citizens and their customs.

Giving European cities the opportunity to promote their image and idiosyncrasy, publicizing their characteristic identity in connection with the celebration of Christmas, as well as the promotion and preservation of their tangible and intangible heritage.

Promoting the development of projects that enable economic, social, cultural and economic sectors that affect cities and the lives of their communities and inhabitants.
Application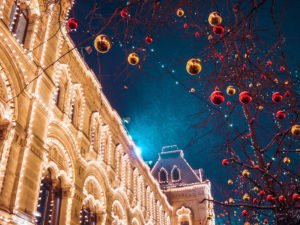 Any city from the 28 Member States of the European Union may participate in the Call, including Switzerland, Norway, Liechtenstein, Monaco, Andorra and Iceland.
The city may submit to the Call one single Project in its corresponding category, compassing all the proposed activities.
Projects should be focused on enhancing the human values and solidarity that underlie the Christmas and European spirit. In order to get this, candidates can carry out activities of leisure, education, commerce, etc.
2020 Call
Two categories are established according to the dimension of each city:
European Capital of Christmas 2020: for cities with more than 100.000 inhabitants.

European City of Christmas 2020: for cities with less than 100.000 inhabitants.
The award ceremony will be held the first week of December 2019 in Majadahonda (Spain), the winning capital of the 2019 Call.
How to register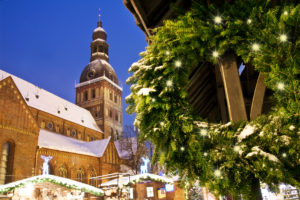 A representative of the city should register the city by sending a letter in PDF format, providing all the essential details according to the bases of the Call.
After registring, the city may send its project by email to registers@europeancapitalofchristmas.org during the following 24 hours as stated in the "Terms & Conditions" of the Call.
 ***New deadline for application: October 31, 2019.
To download the bases and the Terms & Conditions press on the flag button.