Annual Meeting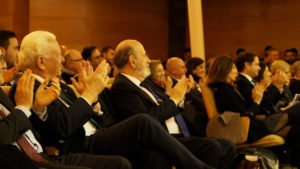 .
8th of February 2019
The annual meetings will be celebrated by the city or capital that received the award in the Call of last year. Both events will involve the meeting of the participant cities in the last Call. The main purpose of these congress is the experience exchange and the counselling by the winners in related themes to the Christmas celebration and the counselling on the presentation of new projects from new aspirants in the contest
Among other activities, successful cases will be exposed by the capital and city winning and will be take place counselling works on the presentation of project for the next year by the organization team of the Call.
The objective of these Congress is to set collaboration partnership between cities and create new meeting and exchange acts, facilitated by the organization Call.
The Congress will collect sessions related to the participation in European projects and access to the financial European programs, as well as activities with the aim of establish alliance needed to the knowledge and the application of European programs related with the values and to the Christmas promotion.

Inscription – Register Now
An individual person or represent of the cities / foundations / companies/ associations / other legal entities could be register and send his letter signed and in PDF to events@europeancapitalofchristmas.org  given all his essentials details that are:
– Identification details
– If is an entity, the whole name
– Register office, postal code (including locality, province and country), telephone number and email address.
– Name and Surname of the legal represent
– Proof of payment of the register rights in the current account of the Christmas Cities Network Association, a non profit entity.